You Are Here:
Home
»
Articles posted by Dvon
(Page 35)
It hasn't been that long since Dr. Boyce Watkins called out Mountain Dew for an ad featuring Felicia the Goat and a row of black men depicted in a police line-up. Dr. Watkins characterized the men in the ad as "Gold teeth, 'mean mugging,' sun glasses wearing, white-t sportin, hard core n*ggaz ready to "get into some ol gangsta sh*t." Next up was a Uni-Ball ad featuring a swole and incarcerated ...
Read more

›
Content Warning This video may be inappropriate for some users. Link to horrible video:  http://www.youtube.com/watch?v=vx6KB4-QTW8 ...
Read more

›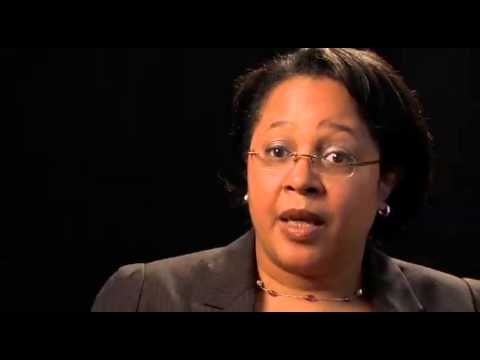 Today, the NAACP Legal Defense & Educational Fund, Inc. released a new video highlighting the racial discrimination in the Texas death penalty system and the shocking case of death-sentenced prisoner, Duane Buck. Mr. Buck was sentenced to death in Harris County (Houston), Texas, after his trial prosecutor elicited testimony from a psychologist indicating that Mr. Buck was more likely to be dangerous bec ...
Read more

›
Not that cable news culture and George W. Bush's political career aren't strong enough indicators of this factoid, but I can always count on a poll to convey just how information-challenged many Americans are. Sometimes I can't help but laugh, though in instances like these all I can do is get angry. According to an NBC News/Wall Street Journal poll released Thursday, way too many of your fellow citizens ar ...
Read more

›
FORT LAUDERDALE — Former NFL star Chad Johnson will serve 30 days in jail after violating probation in a domestic violence case involving his then-wife, TV reality star Evelyn Lozada. A plea deal that called for no jail time fell apart Monday. Broward Judge Kathleen McHugh rejected it after Johnson playfully slapped his attorney on the behind in court. McHugh says Johnson wasn't taking things serious ...
Read more

›
THE ROAD FROM HERE IS UP TO YOU! I hope you enjoy my video and I truly hope it will be helpful as you go through the growing pains of high school and on to the next phase of life; hopefully college. I look forward to receiving your feedback. So, sit back and enjoy Dare to be yourself. Emerge... unfold... unveil your possibilities but be natural. Have no pretenses and show your softer side. Be content ...
Read more

›