You Are Here:
Home
»
Articles posted by Dvon
(Page 4)
Blue Baby Child Care Services is a convenient Child Care Service for families who need care for their children ages infancy-5years after school, weekend care, date nights and when you just need time to yourself as parents. I provide a safe home environment in Central Broward County(In the comfort of your home available to select clients) Implement activities that are filled with learning and fun and provide ...
Read more

›
Mayweather surpassed Rocky Marciano's 49-0 record with his win against the UFC champion. ...
Read more

›
Florida Technical College is expanding its Electrical Diploma Program to its Deland and Pembroke Pines campuses. It is part of a carefully selected group of programs that FTC offers in the construction trade and technology sector. Classes for the new program start in the fall; and registration is currently in progress. The program can be completed in 9 months and offers flexible schedules, enabling students ...
Read more

›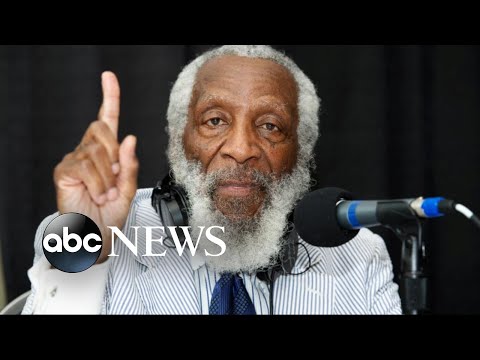 The trailblazing black comedian is being remembered both for his humor and his civil rights activism. ...
Read more

›
On the heels of what has been a dynamic year for B-CU's Concert Chorale, the world renowned choral performers were recently nominated for "Best Choir" by HBCU Digest, a national online publication highlighting historically Black colleges and universities. Finalists for the seventh annual event were selected from more than 175 nominations from HBCUs across the country. Throughout the years, The B-CU Concert ...
Read more

›
Derenzo Thomas is a B-CU junior majoring in psychology with a minor in political science. Most recently, Thomas was selected to participate in the 2017-2018 class of the NASPA Undergraduate Fellowship Program (NUFP NASAP) as a student fellow. NUFP NASAP is an organization for students and administrators in higher education. NUFP fellows will participate in activities that are structured around: Writing, Res ...
Read more

›
Onlinecollegeplan.com has ranked B-CU the 5th Best HBCU Online Program out of twenty HBCUs located in the U.S. According to onlinecollegeplan.com, the ranking criteria were chosen because a high-quality and flexible educational program is one of the strongest indicators of a school's capabilities of producing excellence in students. Selected schools were ranked based on a 50% quality of education and flexib ...
Read more

›
The 2017 football season is right around the corner and Florida A&M's athletic departments has its sights set on another season ticket sales record. If recent trends are any indication, the department will get there with room to spare. Last season, the department sold 4,300 season tickets, shattering the previous all-time high of 3,677, which was set in 2015, during Athletic Director Milton Overton's fi ...
Read more

›
FAMU graduate student Faheem Muhammed has been awarded the 2017 Department of Defense SMART (Science, Mathematics and Research for Transformation) Fellowship, one of only two hundred nationwide across all fields. Muhammed is the first FAMU student to receive this prestigious award. The award also marks the first DoD SMART Fellowship in the Department of Chemical and Biomedical Engineering at the FAMU-FSU Co ...
Read more

›