You Are Here:
Home
»
Articles posted by Dvon
(Page 50)
MIAMI, FL – December 5, 2012 – The Miami Dolphins announced today an official partnership with Miami-based Burger King Worldwide, Inc. (NYSE: BKW) in support of their new home delivery service, BK® Delivers. In honor of the recently expanded BK® Delivers program to South Florida, and the holiday season,former Miami Dolphins legend Zach Thomas made special appearances around South Florida bringing meals to l ...
Read more

›
By BRANDON LARRABEE THE NEWS SERVICE OF FLORIDA THE CAPITAL, TALLAHASSEE, December 4, 2012..........Local supervisors of elections came under fire Tuesday as lawmakers began probing what went wrong in the 2012 elections, with state officials singling out five who reportedly deserve special scrutiny for their performance. Secretary of State Ken Detzner told lawmakers he would visit supervisors of elections i ...
Read more

›
Like thousands of other African-Americans of my generation who attended Florida's public schools, I never missed an opportunity to see the Marching 100, Florida A&M University's famous band. — And like many of my contemporaries, I regret the band's fall from grace in the wake of last year's hazing death of drum major Robert Champion. The band is under indefinite suspension until FAMU's interim president ...
Read more

›
University attorney Richard Mitchell said Champion wasn't forced to board a bus parked outside an Orlando hotel where the hazing took place. He was an adult able to make his own decisions at age 26, and he had risen through the ranks of the famed Marching 100 band without taking part in hazing until that fateful night in November 2011, Mitchell said. Champion's willingness to take part in an illegal ...
Read more

›
The Lauderhill Fire-Rescue, Police, and Parks and Leisure Services Departments have joined together to help our residents in need during the Holiday Season.  We are currentlycollecting food and toys if you would like to help your neighbors. We are accepting new unwrapped toys and non-perishable food items as well as cash donations until Tuesday, December 18, 2012. You may bring these donations ...
Read more

›
TALLAHASSEE, Fla. – Twenty-two members of the Florida House Democratic Caucus have been appointed as Ranking Members of committees and subcommittees of the Florida House of Representatives. Today, House Democratic Leader Perry Thurston extended his congratulations to those members and his appreciation to House Speaker Will Weatherford for making the appointments. "I am pleased that Speaker Weatherford agree ...
Read more

›
THE NEWS SERVICE OF FLORIDA THE CAPITAL, TALLAHASSEE, November 29, 2012….Democrats in the state Senate on Thursday filed the first legislation arising out of concerns over voting difficulties, seeking to expand early voting times and the places where early voting can occur. The measures would also eliminate a requirement that people who have moved into a community from outside the county vote a provisional ...
Read more

›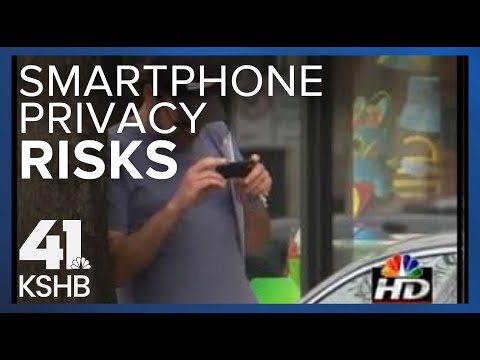 Pictures you've e-mailed or uploaded from your smartphone could leak information that can threaten your safety or that of your children. ...
Read more

›
Hollywood, FL – As part of a military appreciation activity, Miami Dolphins players including Anthony Fasano, Brandon Fields, Andrew McDonald and Marcus Thigpen, alumni, members of the Miami Dolphins Women's Organization (MDWO), Special Teams Program and Rebuilding Together helped renovate the home of Donald McEnany, an 80-year old Korean War veteran and Hollywood resident. "All the work I've done in the pa ...
Read more

›