You Are Here:
Home
»
News
(Page 10)
Florida's universities are looking to make a deal with state lawmakers on tuition increases. On Wednesday morning, university presidents from across Florida gathered at the state Capitol and announced that they will guarantee no tuition increases next year if the state Legislature sets aside an extra $118 million for the schools. The $118 million represents the same amount of money that would be generated i ...
Read more

›
University attorney Richard Mitchell said Champion wasn't forced to board a bus parked outside an Orlando hotel where the hazing took place. He was an adult able to make his own decisions at age 26, and he had risen through the ranks of the famed Marching 100 band without taking part in hazing until that fateful night in November 2011, Mitchell said. Champion's willingness to take part in an illegal ...
Read more

›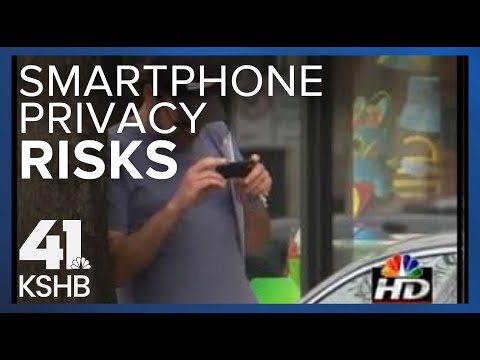 Pictures you've e-mailed or uploaded from your smartphone could leak information that can threaten your safety or that of your children. ...
Read more

›
Hollywood, FL – As part of a military appreciation activity, Miami Dolphins players including Anthony Fasano, Brandon Fields, Andrew McDonald and Marcus Thigpen, alumni, members of the Miami Dolphins Women's Organization (MDWO), Special Teams Program and Rebuilding Together helped renovate the home of Donald McEnany, an 80-year old Korean War veteran and Hollywood resident. "All the work I've done in the pa ...
Read more

›
(CBS) Jacksonville, Fla. - Police say a 45-year-old man was taken into custody Saturday for fatally shooting a Florida teenager last week at a Jacksonville gas station after an argument that began over loud music. Michael Dunn made his first court appearance Monday in Brevard County where he pleaded not guilty to murder in the death of 17-year-old Jordan Davis, CBS affiliate WTEV reports. At a press ...
Read more

›
By JIM SAUNDERS THE NEWS SERVICE OF FLORIDA       THE CAPITAL, TALLAHASSEE, November 20, 2012.........Florida Power & Light says customers will benefit in the future because of "certainty." Critics say, not so fast. But as state regulators weigh a controversial settlement proposal that would lead to a $378 million increase in FPL's base rates in January, they also will have to consider hundreds of milli ...
Read more

›
(Washington, DC) Today, the Florida Democratic Congressional Delegation released the following statement on Governor Rick Scott's interference in the election of Florida's 18thCongressional district: "Governor Rick Scott's attempt to undermine and pressure St. Lucie County Supervisor of Elections Gertrude Walker – just because he would prefer to keep Allen West in Congress – is yet another blatant display o ...
Read more

›
By DAVID ROYSE THE NEWS SERVICE OF FLORIDA THE CAPITAL, TALLAHASSEE, November 15, 2012….The question of whether the state-created property insurance company is immune from a bad faith lawsuit must wait for a judgment in a trial court, the state Supreme Court ruled Thursday. A Panhandle property owner, San Perdido Association, had sued Citizens Property Insurance Corp. when Citizens didn't fully pay a claim ...
Read more

›
Think "No Frog. No Clog." During The Holiday Season - County advises proper ways to dispose of fats, rags, oils and grease (FROG) - PHONE: 954-831-3049 EMAIL: schang@broward.orgA clogged sink or a backed-up toilet can be your worst nightmare during a holiday party. To avoid making it a reality, Broward County Water and Wastewater Services offers tips to properly dispose of fats, rags, oil and grease (FROG) ...
Read more

›