You Are Here:
Home
»
News
(Page 14)
By Dan Rafael ESPN.com Emanuel Steward, revered as one of the best trainers in boxing history and whose Kronk Gym symbolized Detroit's gritty, blue-collar boxing scene and produced numerous world champions, died Thursday after a short illness. He was 68. Steward, who also managed many of the fighters he trained, worked with more than two dozen champions during his decades-long career. A younger gener ...
Read more

›
FORT LAUDERDALE, Fla. WSVN) -- A new Broward County Medical Examiner is looking to see whether bad blood tests may have affected the outcome of thousands of court cases. New Broward medical examiner Dr. Craig Mallak, who was appointed back in April and replaced 17-year veteran Dr. Joshua Perper, has conducted a review on the facility's drug testing in August. Mallak notified the Broward State Attorne ...
Read more

›
As Hurricane Sandy Nears Southeast Florida, FEMA Urges Residents to Prepare for Extreme Weather WASHINGTON - The Federal Emergency Management Agency (FEMA), through our regional offices in Atlanta, Philadelphia, New York City and Boston, continues to closely monitor Hurricane Sandy located in the eastern Caribbean Sea about 85 miles south-southeast of the central Bahamas with maximum sustained ...
Read more

›
Bethune-Cookman University Media Alert: REPRESENT FLORIDA ON HLN     WHAT: The Marching Wildcats latest halftime performance at Daytona Beach's Municipal Stadium will be featured on "The Morning Express with Robin Meade."  The Wildcats were selected as one of the nation's best collegiate marching bands.  As of 1:15 p.m. ET on Thursday, October 25, 2012, the Marching Wildcats were the only Florida bas ...
Read more

›
Rev. Jesse Jackson has not retired his marching boots. In response to an Illinois factory's move, Rev. Jesse Jackson joined a number of people outside of the factory to protest the move. Police officers placed the Civil Rights leader under arrest for criminal trespass. Sensata Technologies, a factory that manufactures and sells sensors and controls for auto companies, is moving to China which will le ...
Read more

›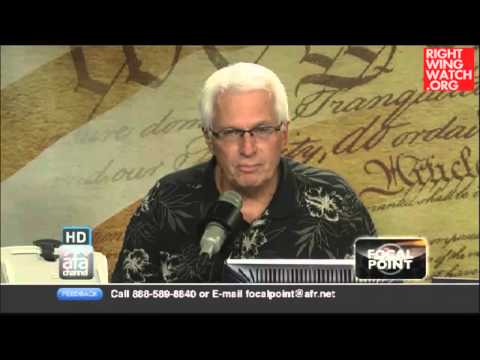 byNatasha Gordon       Bryan Fischer says men ought to be in control in the home, in the church, and in society, including in politics because that is what the Bible teachs. ...
Read more

›
Man Leading Prayer Service Shot Dead This Morning At Creflo Dollar's World Changers Church A man leading bible study was shot and killed this morning inside Creflo Dollar's mega church in College Park, Georgia. According to WXIA, a suspect identified as 52-year old Floyd Palmer approached the 39-year old victim while he was praying and shot him at point blank range. Palmer, who is a former employee of the c ...
Read more

›
wwltv.comStaff and wire reports WINNSBORO, La. - A 20-year-old woman who claimed she was attacked and set on fire by three men who scrawled KKK on her car now says she made it up, according to a report on KSLA-TV's web site. Sharmeka Moffitt was in critical condition Tuesday at the Regional Burn Center at the LSU Medical Center in Shreveport. KSLA reports that Winnsboro Police Chief Lester Thomas sai ...
Read more

›
By Kirsten West Savali  Ripping a recent page from Tagg Romney's playbook, racist and conservative (at the risk of sounding repetitive) commentator, Ann Coulter, is once again writing verbal checks that her a** can't cash. Proving how desperately she craves attention — which I'll grant her for a few moments — and the gnawing need she has for relevancy, Coulter took it to the tweets and called President Bara ...
Read more

›