You Are Here:
Home
»
WHATS TWEETIN
(Page 5)
 Congratulations to the Westside Gazette Newspaper Salutes the "Greatest Mom in the World" 2017 contest winners. Ms. Judy Ellie(l), first place winner and Ms. Pearlie Nicholas(r), second place winner. Thank you to our sponsors Betty Soul Food Restaurant, Broward Meats, Cal's for Hair, Children's Services Council, McWhite Funeral Home, Nicole's Beauty Salon, Royal Bloom Florist, Tom Jenkins Barbecue and Norm ...
Read more

›
Edison's Jaquala Brown connected with Ruth Raymond for an 18-yard touchdown on the final play of the flag football state championship game to make 25-6 as Tampa Robinson would win by mercy rule at the two-minute warning. José A. Iglesias jiglesias@elnuevoherald.com                                                                                                          GAINESVILLE It wasn't the ending that t ...
Read more

›
Rhonda Grayer, vice president of W.T. Stevens Construction W.T. Stevens Construction, a Black-owned construction firm with about 25 employees, has been awarded a multi-million dollar service contract to replace more than 18,000 lead corroded pipes across the city of Flint, Michigan. The company is one of just four companies recently contracted under a court order to complete the project. The company was fou ...
Read more

›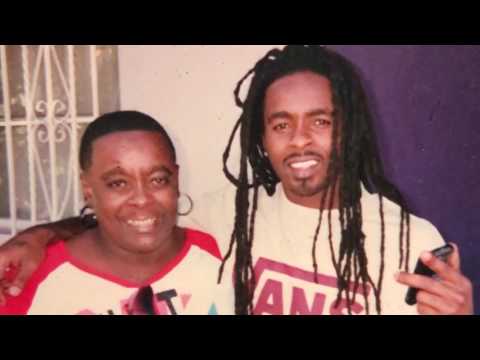 After two years of living with pain and grief of not knowing who was the committed the crime, the victims' mother, Tammy Johnson, seeks closure. Randy Pounder was just one of the two sons she has lost in her lifetime, both killed by gun violence. She hopes to receive help from the surrounding community. Her son was murdered in his yard at 1350 NW 54 Ave. According to his mother, he was last seen with two fa ...
Read more

›
The first African Americans to serve in the modern Navy at general rating will be honored with the dedication of a permanent historical marker on the 75th anniversary of their enlisting. The marker, which will be installed at 10 a.m. Saturday, May 27 at the intersection of West Franklin and South Roberson streets, commemorates U.S. Navy Band B-1, which was attached to the Navy's PreFlight School on the UNC ...
Read more

›
Karen Clark Sheard, above, and daughter Kierra Sheard, pictured below, are two of Gospel music's most beloved stars. They will perform in a Mother's Day concert in South Miami. PHOTOS COURTESY OF HIPROCKSTAR Staff Report MIAMI – One of Gospel music's most iconic women, Karen Clark Sheard, and her equally talented daughter, Kierra "KiKi" Sheard, will headline the 2nd Annual South Dade Music Fest and Mother's ...
Read more

›
Koinonia Worship Center Mass Choir & Male Choir PHOTO COURTESY OF COMMUNITY RECONSTRUCTION HOUSING, INC Staff Report Courtesy of Black PR Wire POMPANO BEACH, Fla. – Community Reconstruction Housing, Inc. (CRHI) will host "Unity in the Community: Choirs in Concert for a Cause" on Sunday, April 23 at 6 p.m. at Hopewell Missionary Baptist Church, located at 890 NW 15 Street in Pompano Beach. The gospel con ...
Read more

›
A University of Texas Miss Black pageant winner received some backlash for 'not being black enough.' Rachel Malonson graduated from Magnolia High School. Malonson's brother says people have never really been able to pinpoint her ethnicity. Malonson entered an annual UT Miss Black pageant hosted by Kappa Alpha Psi fraternity, but she had no expectation of winning. "I remember texting my sister before and I w ...
Read more

›
A Texas police officer who shot and killed a 15-year-old high school freshman last weekend has been charged with murder, according to news reports. Roy Oliver, a patrol officer in the Dallas suburb of Balch Springs, has not been arrested, but a judge signed a murder warrant Friday afternoon and his bond has been set at $300,000, according to the Dallas Morning News. Oliver, who had been with the department ...
Read more

›